Solaris 40 - Innovation in design
This new model of sailing yacht was released in early 2021. A revolutionary design that offers a level of comfort usually found in much larger yachts. Not only does this 40-foot yacht have all the innovations that characterise the larger models, but it retains the stamp of designer Javier Soto Acebal.
The most distinctive feature is the super-wide aft cockpit sections that allow you to steer with a perfect view of the sails and still stay dry. In addition, it offers a real open space when at anchor.
The hull chines run the length of the bow, offering stability of form when sailing and a large interior volume with comfortably wide spaces.
In front of the helm stations are the steps to the side decks. The sloping lines start from this point.
The interiors, designed with the help of the architect Roséo, are available in two versions: 3 cabins and 2 bathrooms or 2 cabins and 2 bathrooms, with a separate shower. The interior design is very refined and of high quality. The 6 portholes are surrounded by the lockers. The layout is classic with an L-shaped galley on the port side of the companionway.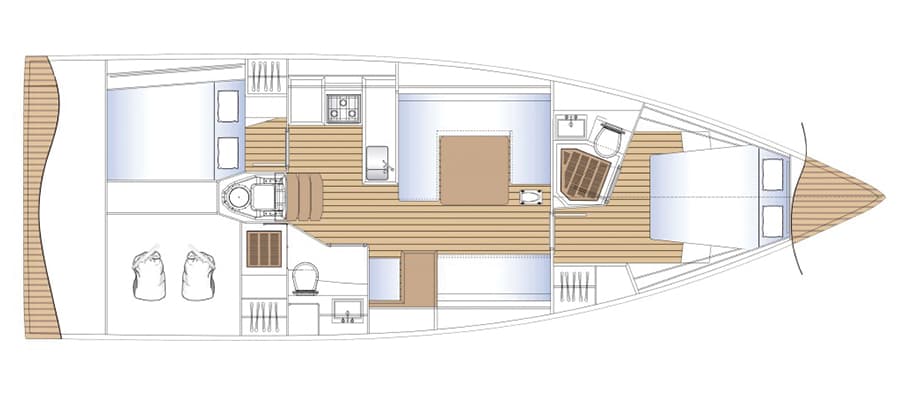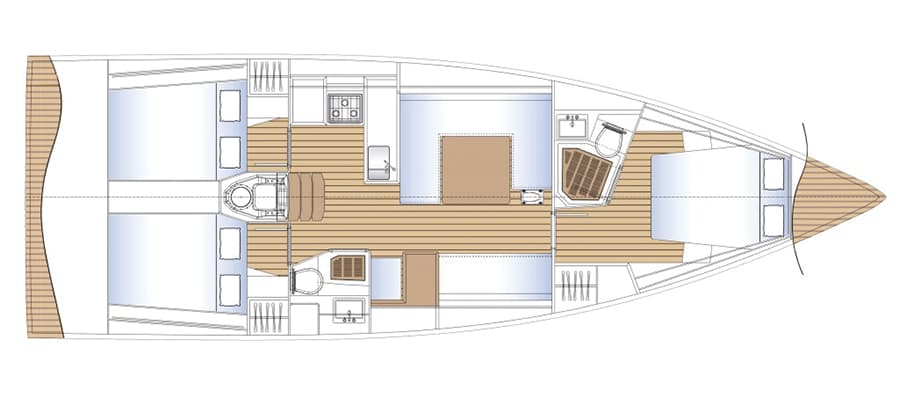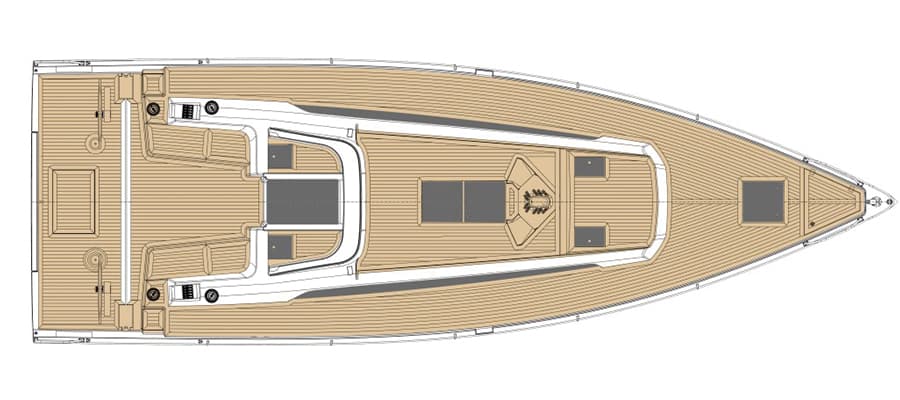 | | |
| --- | --- |
| Longueur hors tout : | 12,36 m |
| Longueur de coque : | |
| Longueur de la ligne d'eau: | 11,70 m |
| Largeur : | 4,10 m |
| Motorisation : | Volvo Pento 40 -60 HP |
| Capacité en eau : | 350 L |
| Capacité en carburant : | 200 L |