Solaris 60 - Innovation in the cockpit
In 2020, the Solaris 60 was launched. This model will hopefully change the way a yacht is built or designed and influence nautical design for the next ten years. The Solaris 60 was inspired by the idea of creating a Mini-Maxi, a high performance yacht with an overall length of 18.31m. This length allows a vessel to take part in offshore races in the Mini-Maxi class, including the main event in Porto Cervo which takes place every year.
The main innovation of the Solaris 60 is the cockpit, with its full-width steering wheels. You can steer the boat without the intrusion of the canopy. This ensures that the luff of the jib is always fully visible while sailing.
The width of the steering system allows the lifelines to be lowered in the aft area and raised near the two steps leading to the side decks. This solution is normally adopted on very large boats, over 140 feet. In addition, thanks to the width of the wheels, even during manoeuvres and navigation, the helmsman will have a clear view, without any type of obstacle.
The control lines are located within easy reach of the helm and the characteristic self-tacking jib makes the boat easy to handle with a reduced crew. Behind the wheels, several seating options are available for steering in different sea conditions, even when seated.
Below deck you will find a typical Solaris Yachts layout, which includes a galley slightly hidden by two steps at the bow and, for the first time, two aft cabins with single or double beds, with a large porthole overlooking the cockpit interior.
The owner's cabin, located forward, is extremely large and equipped with a large capacity and with the option of an outside or central bed.
There is also a large hydraulically operated tender garage with a large door on the transom allowing the tender to be easily deployed while the transom also serves as a large bathing platform.
Particular attention has been paid to the crew cabin, located forward, with a separate bathroom.
Again, with a choice of interior finishes - light oak, teak, washed oak and antique, the craftsmanship, attention to detail and overall quality are as you would expect from Solaris Yachts.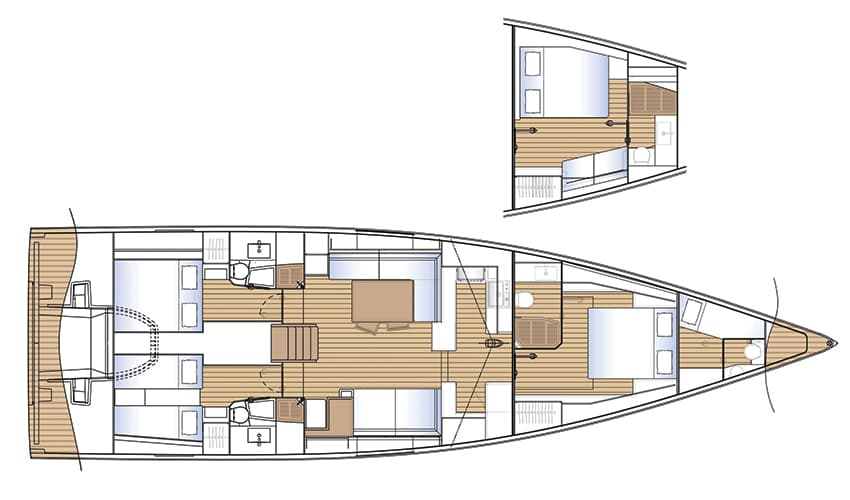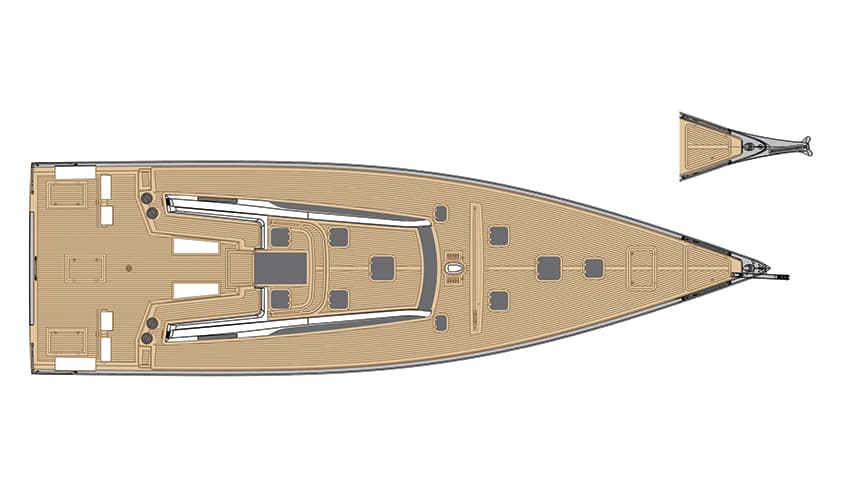 | | |
| --- | --- |
| Longueur de coque : | 18,31 m |
| Longueur de la ligne d'eau: | 17,40 m |
| Largeur : | 5,28 m |
| Motorisation : | VOLVO PENTA Standard 75 hp; 110 hp |
| Capacité en eau : | 650 L |
| Capacité en carburant : | 450 L |