Solaris 55 - Performance, aesthetics and functionality
The Solaris 55 is a yacht for sailors who expect great performance but also want to be able to sail with a small crew. Designer Javier Soto Acebal worked with the Solaris Yachts team for fourteen months to develop this yacht and ensure that it works perfectly in terms of performance, aesthetics and functionality. Her performance hull shape carries the maximum beam aft and the high stability ratio and righting moment are a function of her design, as well as her T-keel with lead bulb and cast fin which has a stability ratio of over 40%.
As with her sisters, the control lines are within easy reach of the helm and the characteristic self-tacking jib makes her easy to handle with a small crew. Solaris recognises the importance of providing generous storage, so the Solaris 55 has a large storage area and a liferaft pod. There is also a large hydraulically operated tender garage with a large door on the transom for easy deployment of the tender, while the transom also serves as a large swimming platform.
Inside, there is ample storage for equipment and provisions, allowing the 55 to spend long periods away from the harbour sailing or at anchor as you wish. All cabins have en-suite facilities and there are two options for the owner's cabin which can be fitted with a central or external berth. The aft starboard cabin can be fitted with two single berths and, given its generous size, can be considered a VIP guest cabin. The large watertight deck locker forward can also be converted into a crew cabin with its own toilet, unless you prefer to use it as a storage area with shelves and storage boxes.
Again, with a choice of interior finishes - light oak, teak, washed oak and antique, the craftsmanship, attention to detail and overall quality are as you would expect from Solaris Yachts.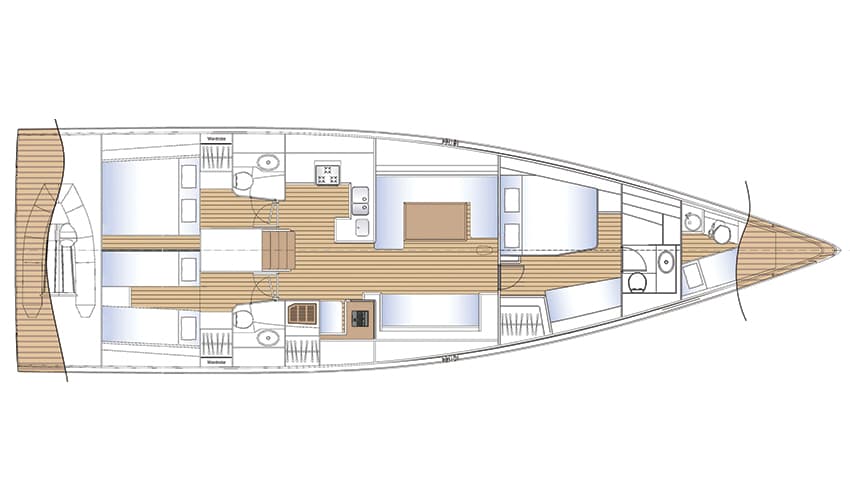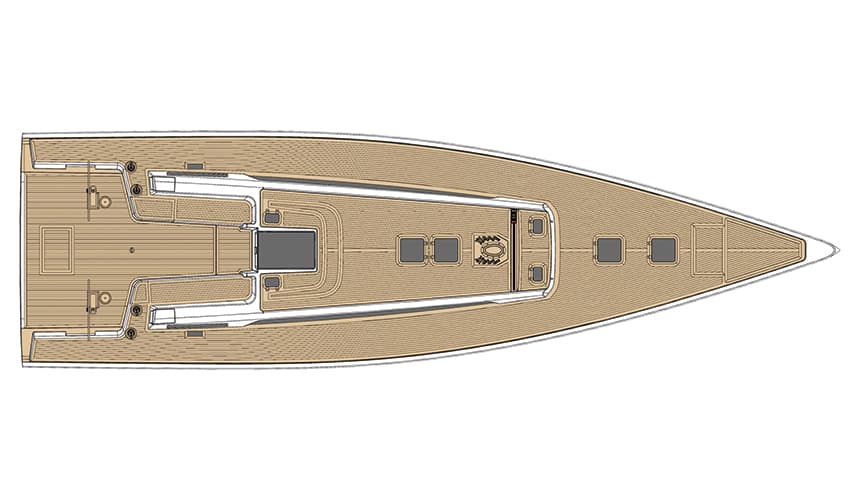 | | |
| --- | --- |
| Longueur de coque : | 16,70 m |
| Longueur de la ligne d'eau: | 15,78 m |
| Largeur : | 4,85 m |
| Motorisation : | Volvo Penta Hp 75 - 110 |
| Capacité en eau : | 520 L |
| Capacité en carburant : | 380 L |